If you have an Instant Pot, please make this. Please. Pasta fans especially, this one is for you. It is an Instant Pot Mushroom Stroganoff. And, as many of you know, within the Instant Pot community, mushroom stroganoff is quite popular. You see many versions of it highlighted. Some are over-the-top decadent, others are quite healthy and hearty. This is my take, trying to land squarely in the later camp.
My rogue move? Infuse a bit of vodka with crushed caraway seeds. Use it to spike your mushroom base as it cooks. So, a bit like penne alla vodka, but the mushroom stroganoff version. You can use whatever pasta you like (whole-grain, gluten free, chickpea, rice, etc.), I use creamy nut milk in place of actual cream, and a splash of olive oil to kick things off to start, in place of slabs of butter. You won't miss any of it. This version is vegan, vegetarian, cozy, comforting, simple, and adaptable.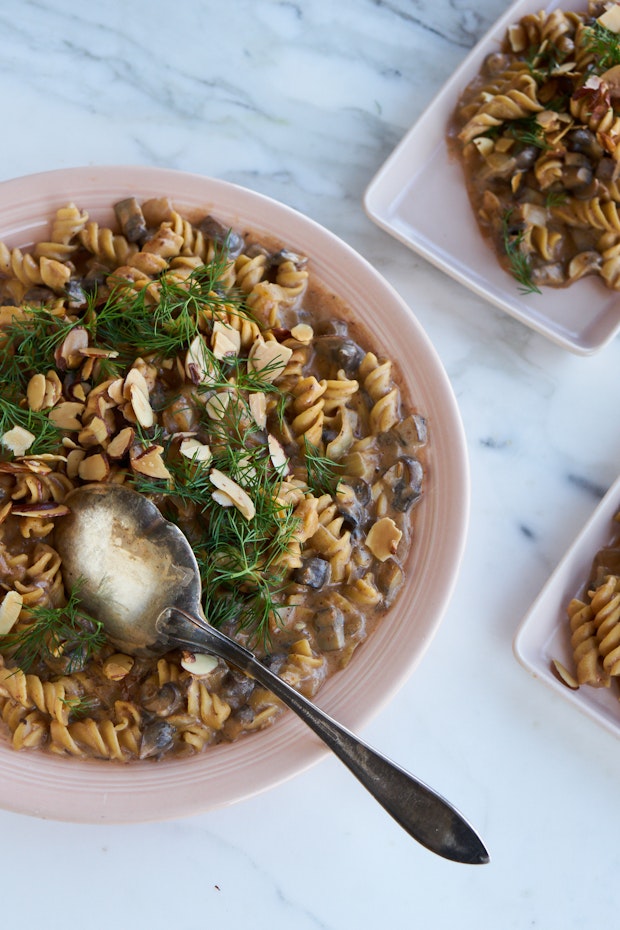 Here's a quick video where you can see how this comes together. There are also more videos here if you're interested:
Serving suggestions: I'm going to argue that you need to counter all of this brown with a good amount of green. I enjoy this with a sizable green salad, or stir some chopped kale directly into the stroganoff, as it completes cooking. I make note of the specifics down below.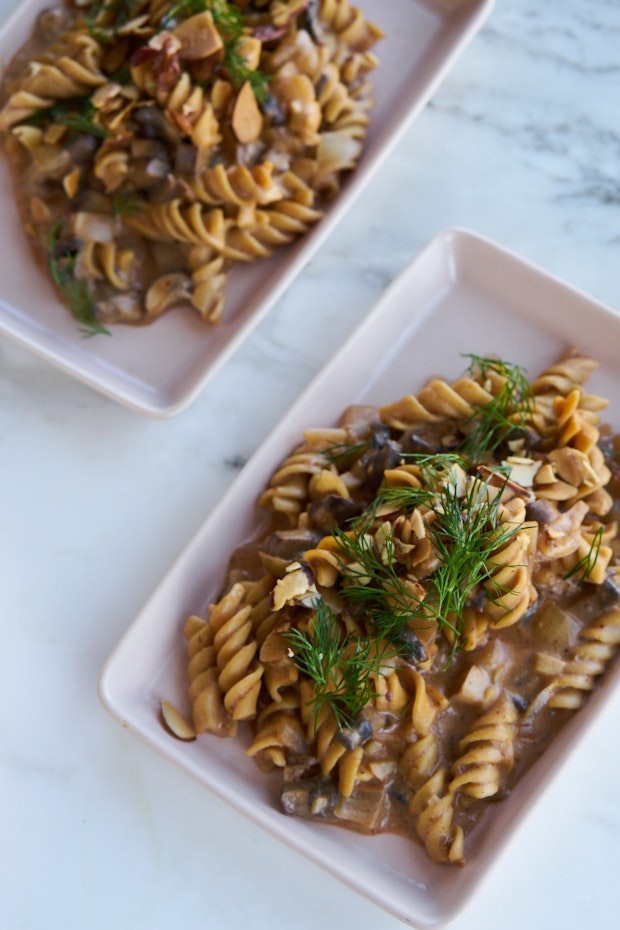 Pasta selection: One of the great things about this recipe is that you can use whatever pasta you like, and you can experiment with favorite shapes. I've had success with penne, and rotini, but you can absolutely use whatever you (or your family) really likes. I often reach for one of the legume/bean based pastas for weeknight pastas, and play around with more traditional (and homemade wheat noodles) on the weekends. Mix it up some, this recipe is perfect for it.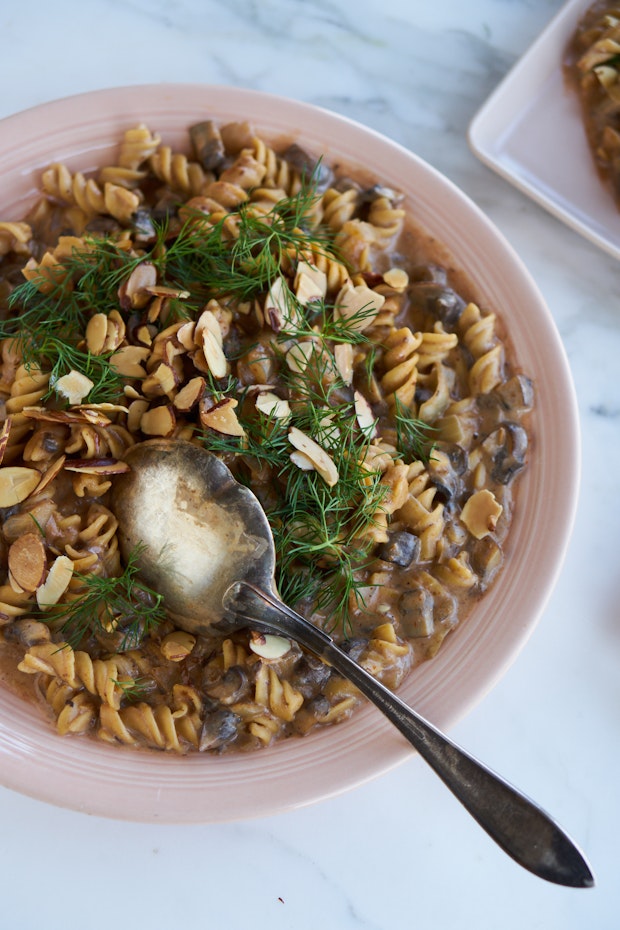 Continue reading Instant Pot Mushroom Stroganoff with Vodka on 101 Cookbooks
Original source: http://feeds.101cookbooks.com/~r/101Cookbooks/~3/QI0ZjIvzNXo/instant-pot-mushroom-stroganoff-with-vodka-recipe.html